Everyone auditioning for 'Real Housewives of Miami' – All of Miami apparently wants a piece of the "Real Housewives" pie reports page six
Sources told Page Six that old cast members and new blood are vying for a spot on the upcoming "Real Housewives of Miami" reboot.
"I hear everyone and their mother is auditioning," an insider told Page Six.
It was announced this week that "RHOM" is returning on NBC Universal's streaming service Peacock, after running on Bravo from 2011 to 2013.
Our source said that former cast members Marysol Patton and Lisa Hochstein are angling for a return, while another source told us that Larsa Pippen and Alexia Echevarria could be coming back for the reboot.
Reps for Pippen and Echevarria did not immediately respond to our requests for comment. Page Six has also reached out to reps for Patton and Hochstein.
Along with some familiar faces, we hear "some young, fresh, unknown, rich young housewives with lots of money and amazing homes" want to join the series.
And as Page Six exclusively reported, Phil Collins' ex Orianne Cevey and singer Paulina Rubio could also potentially earn a "Housewives" tagline. 
Larsa Pippen is defending dating still-married Malik Beasley, who she insists was separated from estranged wife Montana Yao before they became an item.
"We had spoken about it. It wasn't a secret. I know a lot of people that are married and exiting," Pippen, 46, said on Saturday's episode of Hollywood Unlocked about Beasley, 24, and Yao's separation.
"I've played that part. So for me, if you're not being shady and you're telling me all your stuff, I'm going to believe you."
Yao filed for divorce from the Minnesota Timberwolves player in December. They share one son, 23-month-old Makai. Yao previously accused Beasley of cheating on her with Pippen, which the former star of "The Real Housewives of Miami" denied.
"A lot of people are not happy in their situations and they don't want to jump ship until they see someone they like," Pippen explained. "You don't want to just shake your kids up because you might never meet someone that you actually like. You're in a state of living in the same place, but not really together."
UPDATED:
Malik Beasley sentenced to 4 months in jail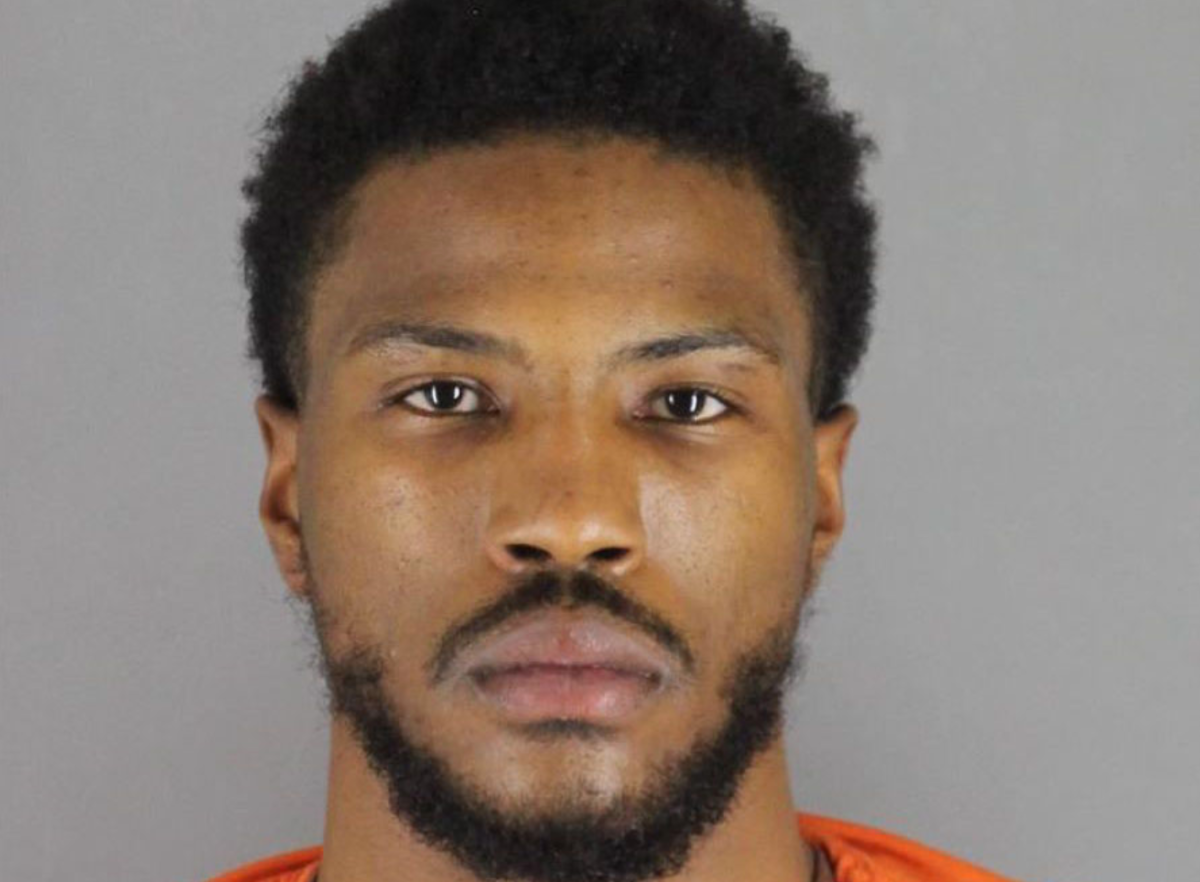 Timberwolves guard Malik Beasley will spend four months in a workhouse after pleading after the NBA team's season is over.
The Hennepin County Attorney's Office announced Tuesday that Beasley was sentenced to 120 days in jail after pleading guilty to one count of felony threats of violence from an incident that happened last September.
Beasley, 24, is expected to report to the Hennepin County Adult Corrections Facility at 9 a.m. on May 26, at which point the Timberwolves' season should be over. His reporting date is subject to change if the team's season is not over, but a deep playoff run is not expected as Minnesota has the worst record (6-18) in the Western Conference.
Beasley could serve the sentence under electric home monitoring if the COVID-19 situation proves to be a health risk during the time he's scheduled to serve his sentence.
Beasley is accused of pointing a gun at a family who was on the Parade of Homes tour in late September.
According to the charges, just before 3 p.m. on Sept. 26, Plymouth police were called to a home on the 18500 block of County Road 6 on a report of a man who pointed an assault rifle at a family.
The victims who called police said they were on a Parade of Homes tour with their 13-year-old child when they pulled up to the roped-off home, assuming it was closed and decided to look for another home to view, charges say.
That's when the victims heard a tapping on their window and saw Beasley pointing the rifle at them, telling them to "Get the [expletive] off my property," the complaint says. The victims drove off while Beasley pointed the gun at them.
The victims identified Beasley in a photo lineup as the man with the rifle, charges note. Police also spoke with a 911 caller who drove by the scene, reporting he saw a man pointing a gun at the window of a black SUV that was stopped along the road. The witness described the assault rifle.
Video from surveillance cameras in the home showed footage of Beasley grabbing the SG Works automatic long gun assault rifle from the mudroom closet at 2:50 p.m. and walking out of his garage, charges say. At 2:58 p.m., he is seen entering the garage and putting the gun back in the closet. Police received 911 calls about the incident at around 3 p.m.
Called "America's Number ONE Gossip Columnist" by The National Enquirer. Rob 'Naughty But Nice' Shuter breaks celebrity news every day on his website
NaughtyGossip.com
where he delivers all the dish about the stars we love in his naughty but nice signature style. You can also catch him co-hosting and breaking celebrity news on
Good Day New York
,
The Today Show
,
The Talk
,
Wendy Williams Show,
CNN
,
Extra
and
Z100's 'Elvis Duran.'
Previously, Rob was the
Huffington Post's
only celebrity columnist and the former executive editor of
OK! Magazine.
Rob has also hosted his own Saturday night talk show on Mark Cuban's channel and his own daily morning show,
'The Gossip Table,' on VH1!
He just celebrated his one-year anniversary on Radio Rob – his subscription-based daily live podcast gossip show! Breaking some of the biggest entertainment stories, including Jamie Lynn Spears's pregnancy news, Britney's first post-meltdown interview, Eva Longoria's wedding, and baby exclusives for Jessica Alba, Tori Spelling and Mathew McConaughey's tots, Rob always knows where to find the best scoop. Before Rob was one of the world's most successful entertainment reporters, he was a publicist working for Jennifer Lopez, Alicia Keys, P. Diddy, Jessica Simpson and Jon Bon Jovi! Now he is bringing all this experience to his new show on
I HEART MEDIA
in his unique cheeky way, that is always a pinch and never a punch!
Everyone auditioning for 'Real Housewives of Miami'! Everyone auditioning for 'Real Housewives of Miami'